Twice Winner of the Lennox Berkeley Composition Cup in the Oxford Music Festival, Judy can be found most days (or nights) beavering away at her desk or piano, sketching out ideas for her latest songs, musicals and instrumental ensembles.

Judy's music is written for class singing, school choirs, concerts, assemblies and parents evenings or just for fun. Songs are easy to sing with easy piano accompaniment, some use percussion, cello, flute or recorder.

---
"Judy's music is like a Breath of Fresh
Air"

---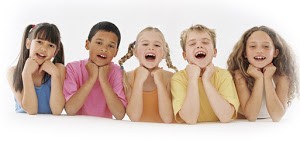 BREAKING NEWS ........
COMPOSING COMPETITION WINNER!
New to the portfolio:-
'REMEMBERED'
This lovely hymn music composed by Judy has just won a competition in conjunction with the Royal Army Medical Corps. Famous words by Ira Sankey make this a moving and solemn presentation remembering fallen soldiers.
The portfolio also includes another special event song
'WELCOME'
, a song with heartwarming words specifically to welcome a new baby.
Fresh Christmas Music
For Your School
Digital Music Score Downloads -
Just £1.99

Are you looking for something new, exciting and different for your class singing, choirs, Christmas concert or carol competition?
Here are two suggestions:-

COME WITH US TO BETHLEHEM
An award winning two-part carol. Singing this carol is a very effective way of introducing

Key Stage 2 children

to 2 part singing
.
...
More info
THE BIRTHDAY
A Christmas Carol - This is a new and different song for Christmas. It begins with the excitement of the preparation for a modern Christmas, leading on to the real meaning of our Christian festival
.
...

More info
---
THE CHRISTMAS JOURNEY
A Christmas musical presentation for Primary Schools. The Christmas Journey offers a framework for presenting the Nativity Story containing new music along with old favourite. Every child can take part in the music or tableau presentation and the audience will love being able to join in
....
More info